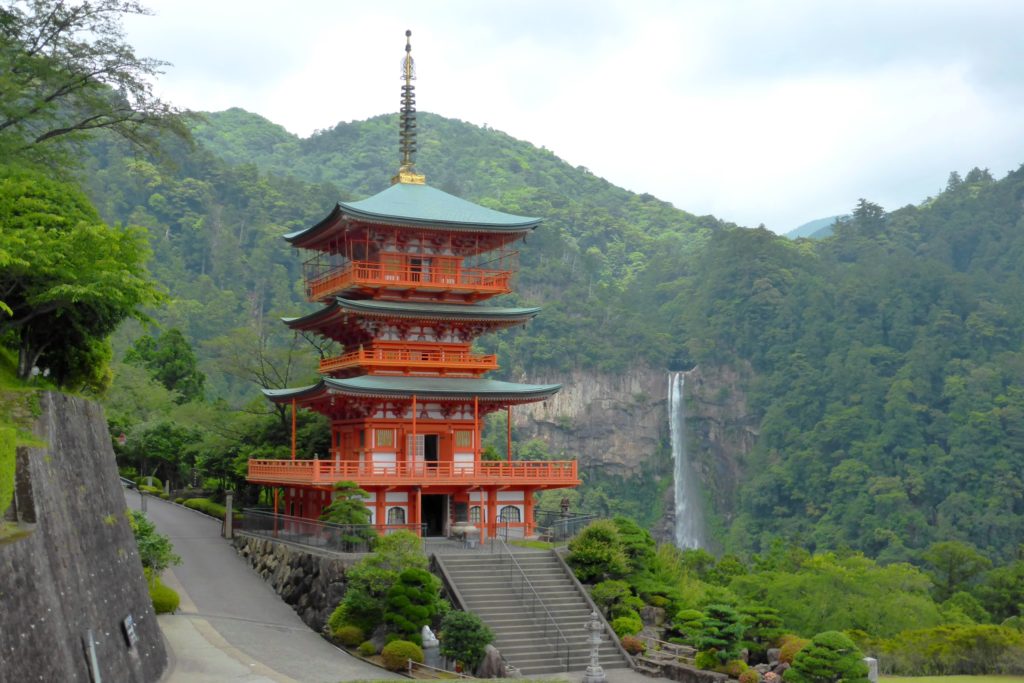 Summary of Seiganto-ji
Seiganto-ji (青岸渡寺) is a Tendai sect temple in Nachikatsuura, Wakayama, Japan.
It is registered as a World Heritage Site, as one of the "Sacred Sites and Pilgrimage Routes in the Kii Mountain Range".
It is the sacred place and one of the center of Kumano belief that worships the nature.
Open hours
5:00 to 16:00
8:30 to 16:00 (Sanju-no-to)
Entrance fee
300 yen (Sanju-no-to)
Photographs of Seiganto-ji
Click the photo to enlarge.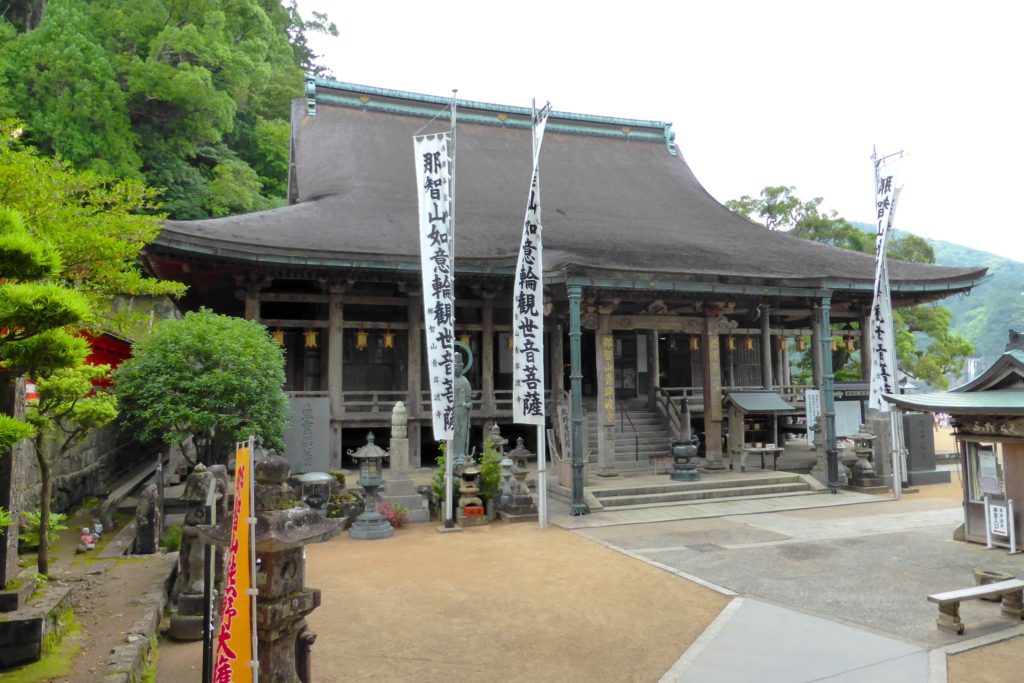 Hondo (Main Hall)

June 2014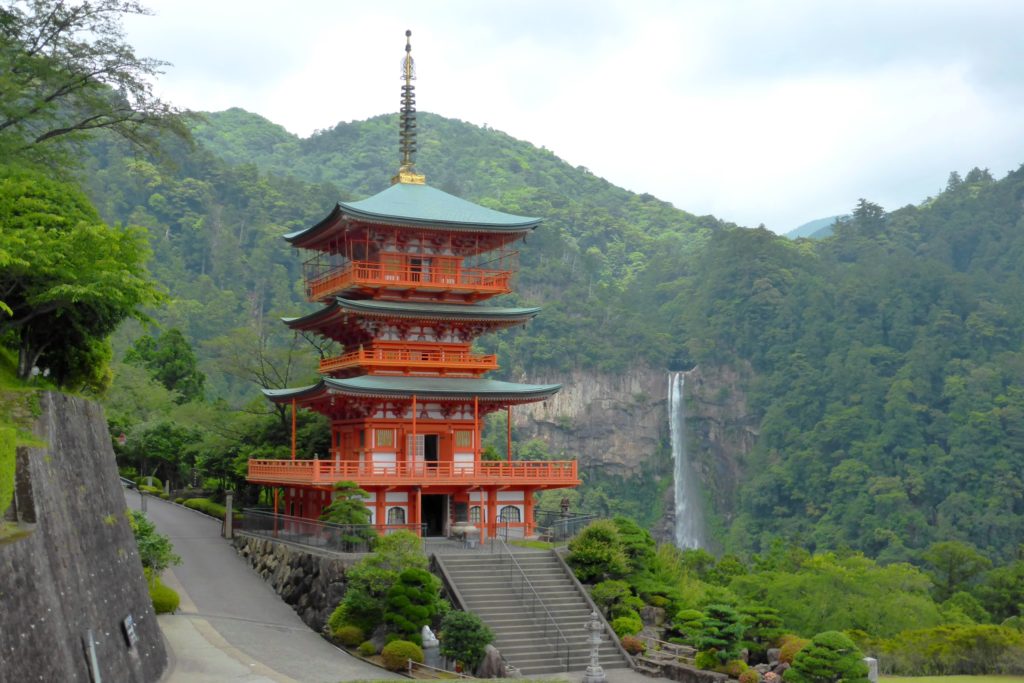 Sanju-no-to (Three-storied Pagoda) and Nachi Falls
June 2014
Map around Seiganto-ji
Click here to check and reserve top hotels in Nachikatsuura, Wakayama on "agoda".
Directions to Seiganto-ji
From JR Kii-Katsuura station
Kumano kotsu bus Kii-Katsuura Sta. -(25 minutes)- Nachisan
    (Route 31, bound for Nachisan)
    8 minutes walk after getting off
Vicinity guide of Seiganto-ji
Kumano Nachi Taisha 1 minute walk