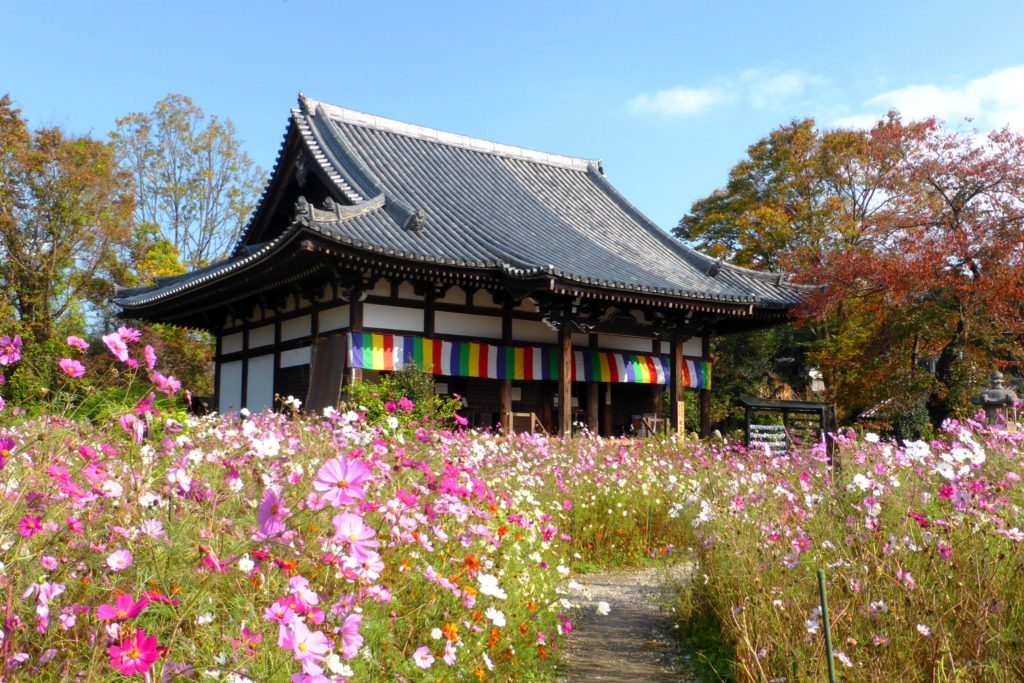 Summary of Hannya-ji
Hannya-ji (般若寺) is a Shingon-risshu sect temple in Nara, Japan.
Cosmos blooms in autumn and the scene is lovely and beautiful.
Cosmos are best view about from the beginning to the end of October.
Open hours
9:00 to 17:00 (Last entry 16:30)
Entrance fee
500 yen
Website
Japanese website http://www.hannyaji.com
Photographs of Hannya-ji
Click the photo to enlarge.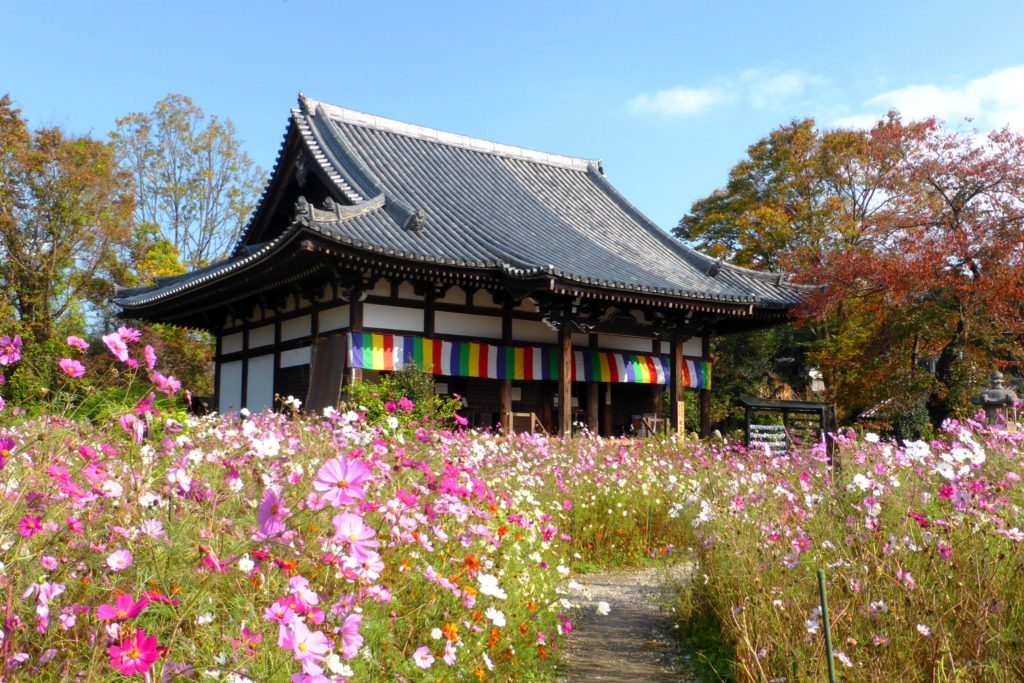 Precincts
November 2018
Map around Hannya-ji
Click here to check and reserve top hotels in Nara on "agoda".
Directions to Hannya-ji
From JR Nara station
Nara kotsu bus JR Nara Sta. (West) -(12 minutes)- Hannyaji
    (Route 27・81・118, bound for Aoyama-jutaku)
    3 minutes walk after getting off
From Kintetsu Nara station
Nara kotsu bus Kintetsu Nara Sta. -(6 minutes)- Hannyaji
    (Route 27・81・118, bound for Aoyama-jutaku)
    3 minutes walk after getting off
Vicinity guide of Hannya-ji