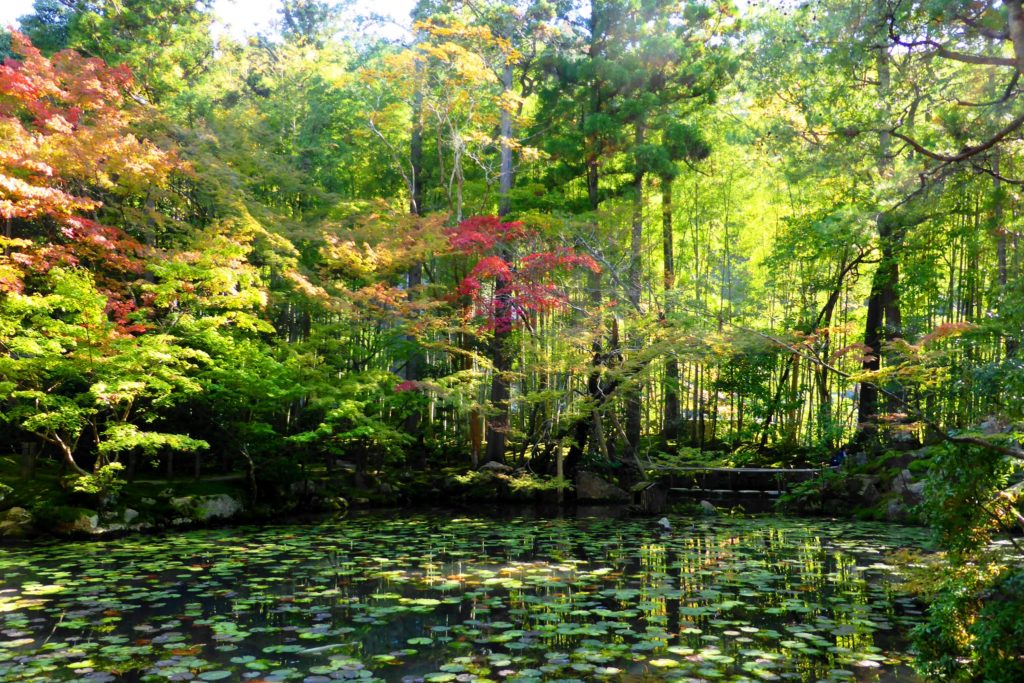 Summary of Tenju-an
Tenju-an (天授庵) is a Rinzai sect temple in Sakyo-ku, Kyoto, Japan.
The garden which bamboo grove and the autumn leaves reflected on the part of surface of the water other than the lotus leaves are beautiful.
Autumn leaves are best view about from the middle to the end of November.
In autumn, special night visit may be held.
Open hours
9:00 to 17:00
9:00 to 16:30 (Winter season)
Entrance fee
500 yen
Photographs of Tenju-an
Click the photo to enlarge.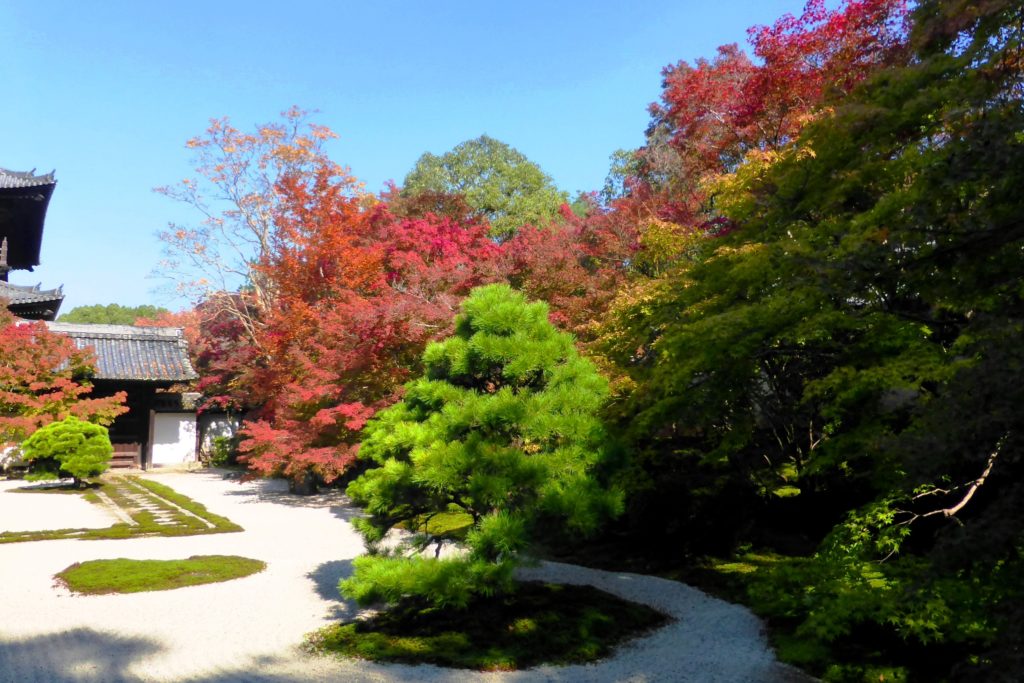 Garden
November 2017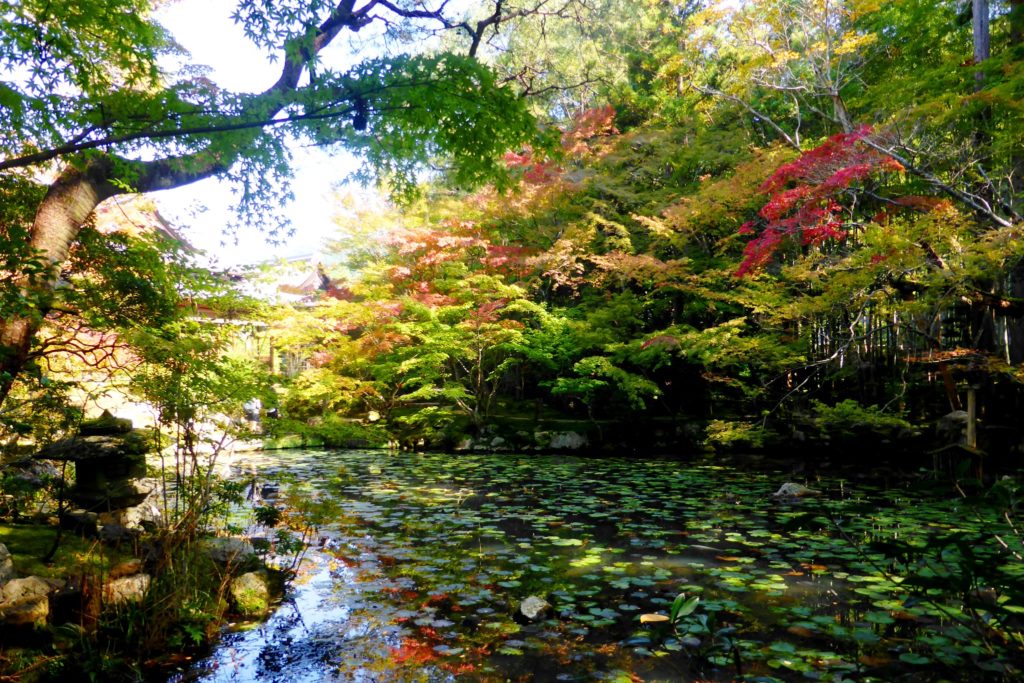 Garden
November 2017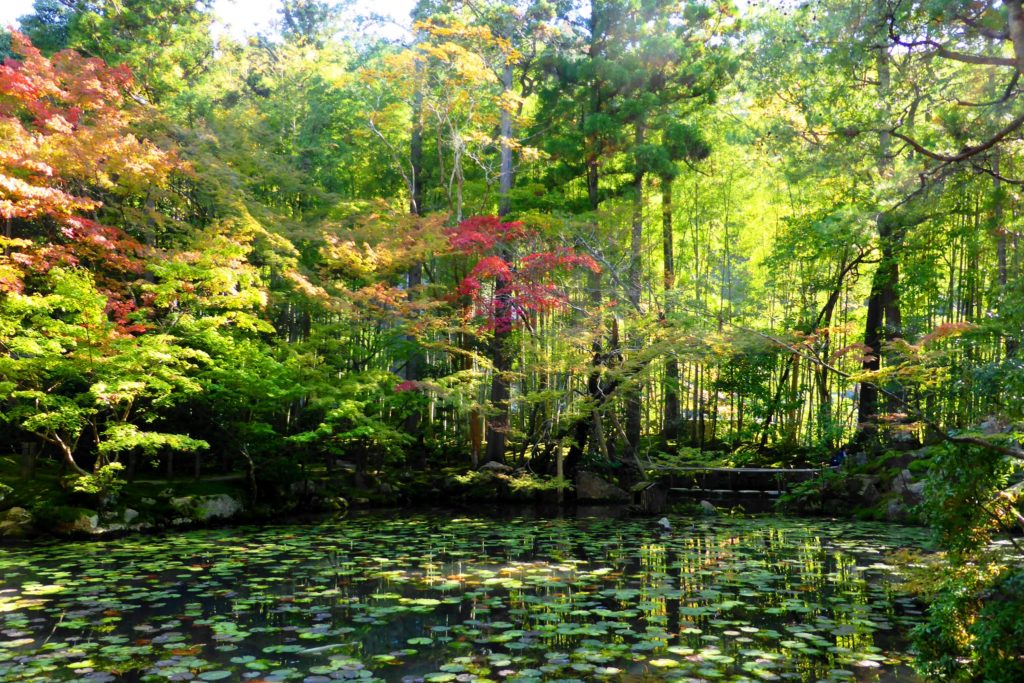 Garden
November 2017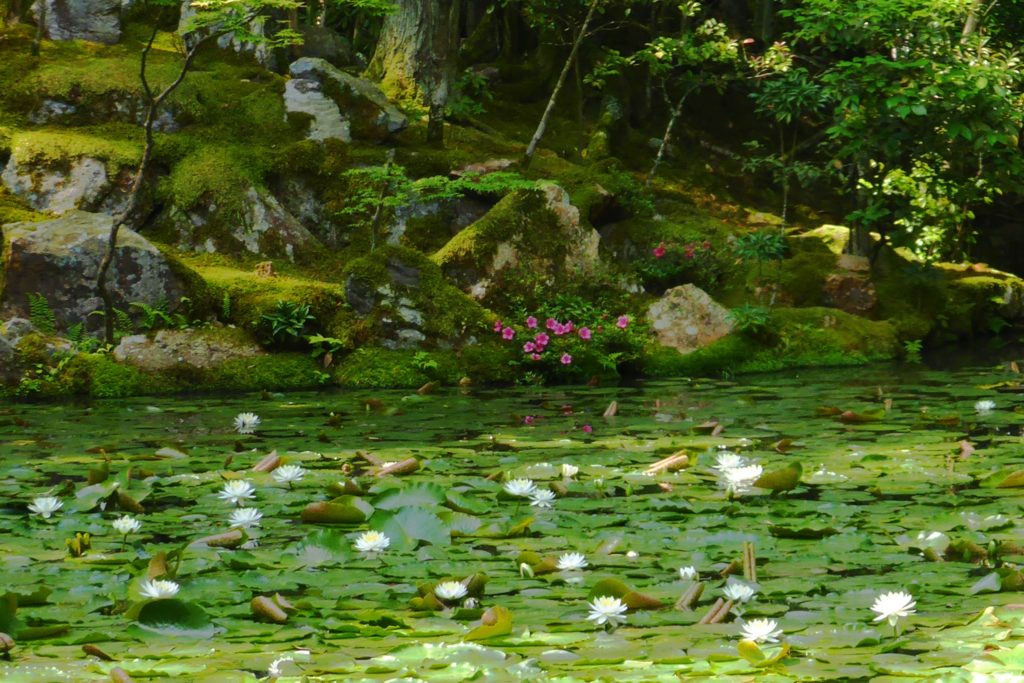 Garden
June 2019
Map around Tenju-an
Click here to check and reserve top hotels in Kyoto on "agoda".
Click here to book discounted hotels in Kyoto on "Otel.com".
Directions to Tenju-an
Click below links to catch directions to Tenju-an in detail on map.
From JR Kyoto station
Kyoto city bus Kyoto Sta. -(25 minutes)- Nanzenji Eikando-michi
    (Route 5, bound for Ginkakuji temple via Heian-jingu shrine)
    8 minutes walk after getting off
From Keihan Sanjo station
Kyoto municipal subway Sanjo Sta. -(4 minutes)- Keage Sta.
    11 minutes walk after getting off
Kyoto city bus Sanjo Keihan-mae -(11 minutes)- Nanzenji Eikando-michi
    (Route 5, bound for Ginkakuji temple via Heian-jingu shrine)
    8 minutes walk after getting off
From Hankyu Kawaramachi station
Kyoto city bus Shijo Kawaramachi -(18 minutes)- Nanzenji Eikando-michi
    (Route 5, bound for Ginkakuji temple via Heian-jingu shrine)
    8 minutes walk after getting off
Vicinity guide of Tenju-an
Nanzen-ji 2 minutes walk