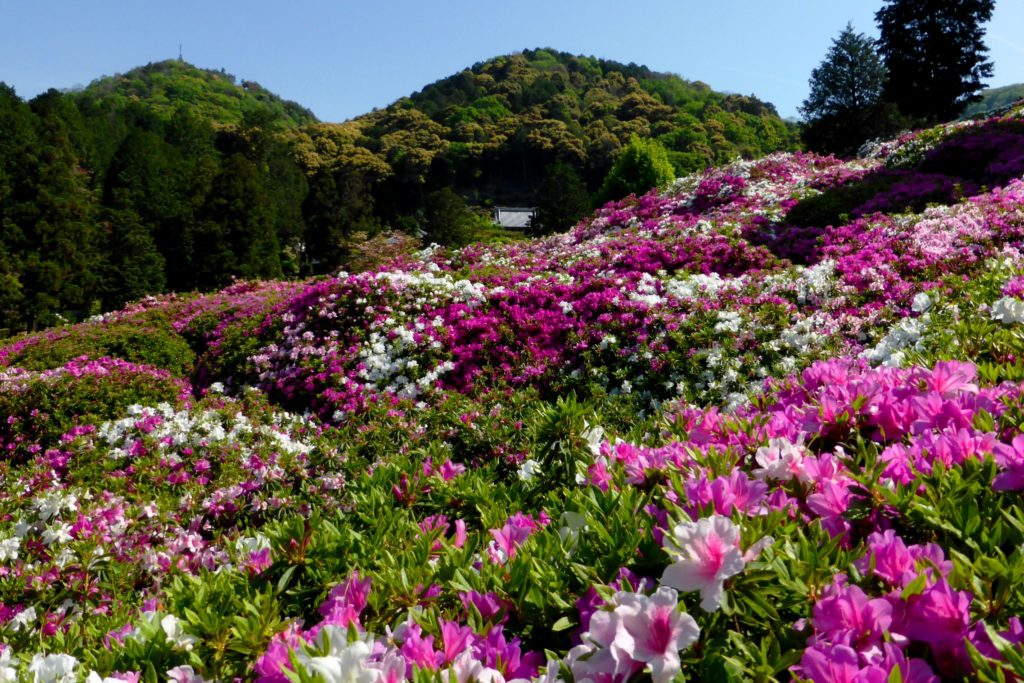 Summary of Mimuroto-ji
Mimuroto-ji (三室戸寺) is a Honzaishugen sect temple in Uji, Kyoto, Japan.
The 20,000 azalea and the 10,000 hydrangea are planted in the garden.
Azelea are best view about from the end of April to the beginning of May.
Hydrangea are best view about from the middle to the end of June.
The special night viewing of hydrangea garden of 2019 is held from June 8 to 23, the open hours is 19:00 to 21:00 (last entry 20:30), and the entrance fee is 800 yen. (Finished)
Open hours
8:30 to 16:00 (from Nov. 1 to Mar. 31)
8:30 to 16:30 (from Apr. 1 to Oct. 31)
Entrance fee
500 yen (Normal), 800 yen (At hydrangea garden opening)
Website
Japanese website https://www.mimurotoji.com
Photographs of Mimuroto-ji
Click the photo to enlarge.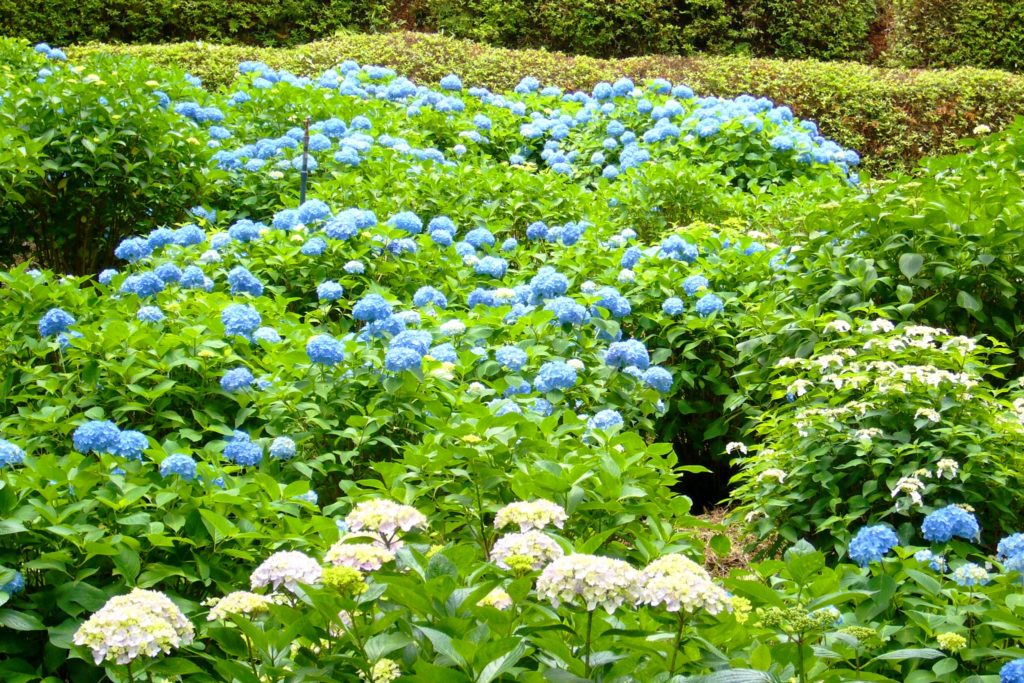 Precincts・Hydrangea
June 2009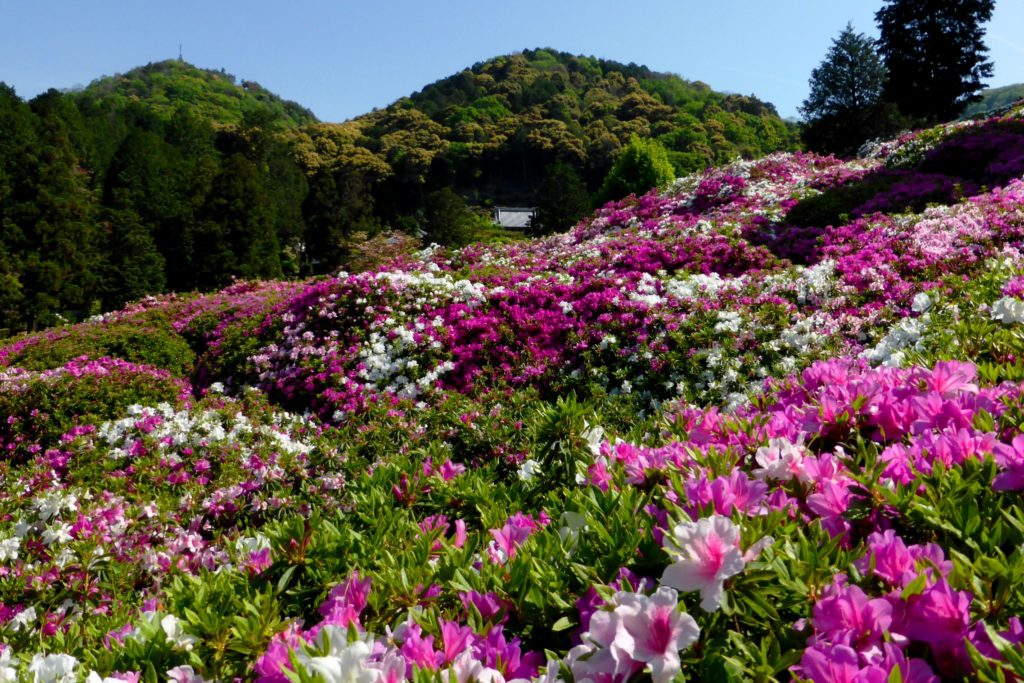 Precincts・Azalea
May 2011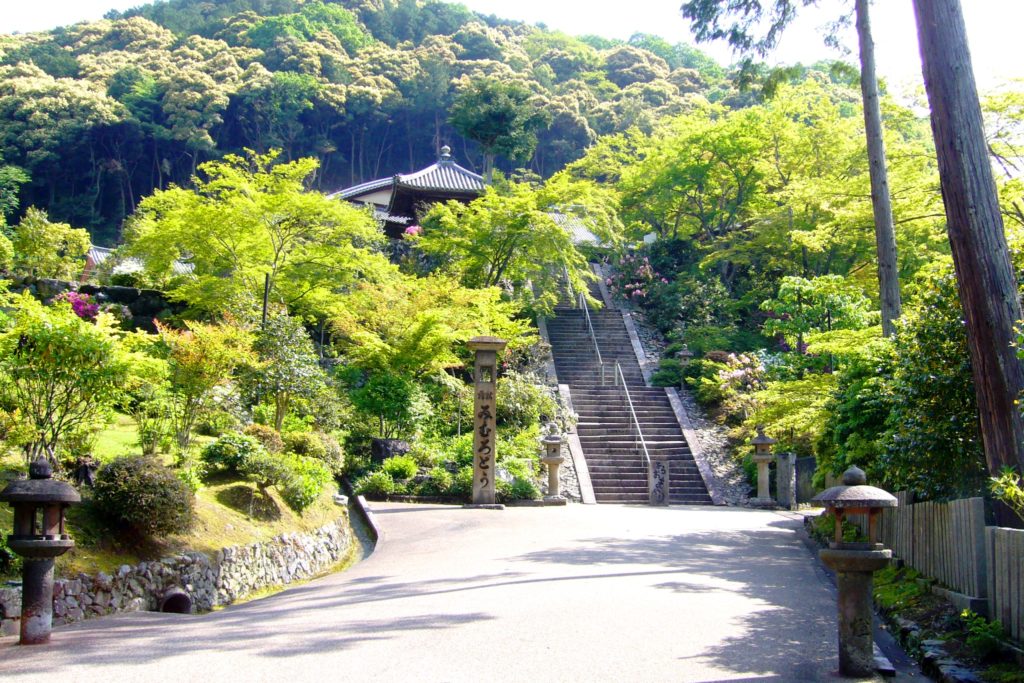 Precincts
May 2011
Map around Mimuroto-ji
Click here to check and reserve top hotels in Kyoto on "agoda".
Click here to book discounted hotels in Kyoto on "Otel.com".
Directions to Mimuroto-ji
From JR Uji station
Kyoto Keihan bus JR Uji Sta. -(8 minutes)- Monnomae
    (Route 40・40A, bound for Myojocho Sanchome)
    6 minutes walk after getting off
From Keihan Uji station
Kyoto Keihan bus Keihan Uji Sta. -(3 minutes)- Monnomae
    (Routes 40・40A, bound for Myojocho Sanchome)
    6 minutes walk after getting off
From Keihan Mimuroto station
14 minutes walk after getting off
Vicinity guide of Mimuroto-ji